[Venduta] Noctigon KR4
Inviato: 14/06/2021, 12:55
Ciao ragazzi e vecchi utenti del forum..
Nuova di pacca! Mai usata!!
Non ha segni di usura ne sono mai uscite da casa.
Accesa solo per verificare il corretto funzionamento vendo per monetizzare!
Accredito su Paypal
Non tratto e non mi interessano scambi
Buon acquisto a tutti
50 euro spedizione inclusa
NOCTIGON KR4 QUINTA
Dark Grey
4 x SST20 4000K, Neutral White 95CRI con ottica 10622
Pulsante e-switch senza slot di trizio
Corpo 18350
2 o-ring di scorta
Lynard più anello per attacco senza clip oltre clip già inserita come in foto
Aux leds colorati come seconda scelta, bellissimi!!
Vari colori selezionabili oltre i 4 led principali quando è spenta
Anduril 2 Aggiornato a Maggio da me con pogopin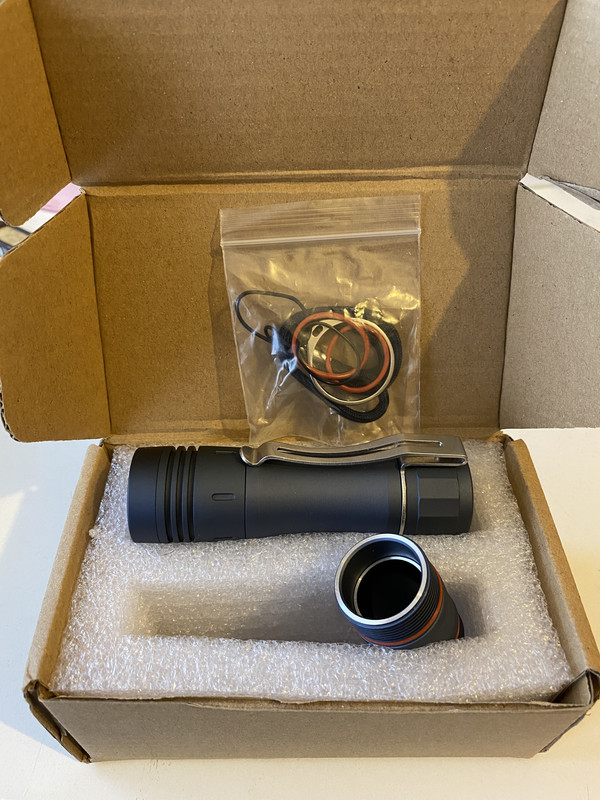 Features:
• 5A Constant Current + Direct Drive (FET)
• Pocket clip and lanyard ring are both included by default
• Discrete knurling
• Grippy anodized surface
• CNC machined from aircraft-grade aluminium
• Efficient UK made Carclo 10622 Quad LED optic
• Anti-reflective coated glass lens
• Unihead construction
• High lumen output and low moon output
• Ramping interface
• Electronic tail switch
• Beryllium-Copper springs with 45% IACS superior to stainless steel alloys used for springs with only 2% IACS.
• Temperature step-down
• Waterproof and dustproof to IP67 standard (up to 1 meter)
• Default 18650 body with optional 18350 battery tube
• Weight: 95g (without battery)
• Dimensions: 98mm(length) * 29mm(head) * 24mm(body), 68mm (length 18350)